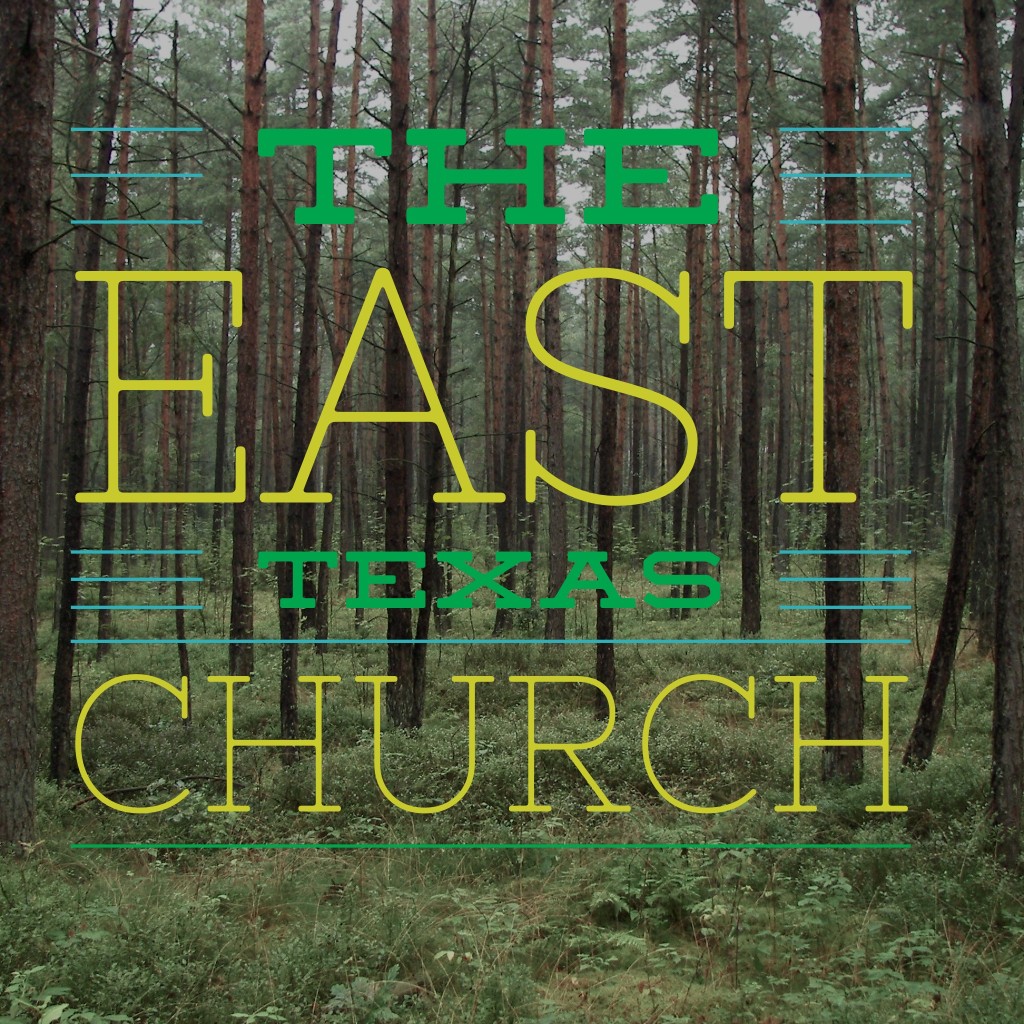 What are people looking for in a church?  This question drives pastors to burnout, difficult decisions, stress, confusion, and sometimes, growth.  Despite the difficult emotions this question might uncover, it's still a question worth asking.  Why would Jesus feel it was so important to establish a body of believers and then leave them under the supervision of the Holy Spirit?  What's the point?  We've asked this question several times in our Department Head Meetings.  I'd love to tell you we always have a good answer, but on occasion, we just stare at each other with confusion.  Why do people come?  Why should they want to come?  How can I explain to an unbeliever why it's so important to be a part of a Church?  While I've been on vacation, I've been "researching" other churches to see if they have a clear vision of their role in the lives of believers.  Last week my wife and I attended a church in Las Vegas (see the previous post).  This week we visited a Church in the oldest town in Texas, Nacogdoches. If you've ever heard me talk about East Texas Churches before, you know that I usually leave them with a bad taste in my mouth.  This is mostly because the churches I've visited in the past were behind culture by at least 50 years.  The East Texas churches I've visited were dying because they were fighting to preserve the way the church has always done things and are disgusted by what they see outside their four walls.  Most have forgotten the mission Christ put them there for, to be obedient and reach people for Him and to train them as His disciples.  Today, however, I was pleasantly surprised.
Today we visited Grace Bible Church.  I selected their church to visit for two reasons.  1) They came first in the "largest church in Nacogdoches" Google search and 2) Their website was simple but well maintained.  I know these are fickle, vain reasons to visit a church, but I tried to approach a church the way an unbeliever who was interested in church might.  This church wasn't perfect, but it had a lot of good things going for it.  Just like last week, I'm going to give the pros and cons of our time and what we experienced at this church service.  This time, however, I'm going to start with the negative and end on a positive note.
The Negative Experiences
1) We got lost.  The location Google sent us to wasn't where the church was so we were late.  This was no fault to the church.  Their website gave the correct address.  When I asked Siri to take me there, we went straight there.  Google, however, made us late.
2) We couldn't find anywhere to park.  This is a trivial concern.  In fact, I was happy to see no parking, even though I was a little frustrated.  No parking means people show up.  People showing up generally means they have a reason to.
3) They made mistakes.  The words on the screen weren't transitioned quickly enough so we, the congregation, didn't know what we were singing until halfway through the verse unless we'd heard the song before.  There were a few mishaps on instruments.  Once, the song leader went to the wrong verse and quickly changed what he was singing to match what was on the screen.  The speaker got mixed up on how to say "drank" instead of "drinked" and just made a big joke of it and everybody laughed.  Especially when he said he knew he wasn't supposed to get "drunk" in church.
These negative experiences were flaws in this church.  But the truth is, I saw their flaws and didn't care at all.  It just made the whole time there feel more real to me.  People aren't perfect, we are flawed, Grace is what we need, not a flawless show.
The Positive Experiences
1) I saw God working there.  Just like Las Vegas, we visited on Baptism Sunday.  But instead of explaining their full discourse on Baptism, they simply let those being baptized do all the talking.  We listened as they each confessed having their lives changed by a person that was committed to that church.  Roommates, friends who were happy even outside the party scene, leaders in their circle of friends, each of them discovered the love of Christ because of another believer who invested their lives into them.  God worked on me while I was there.  But that's a different post entirely.
2) They acknowledged us.  As soon as we walked in the door, a lady in a staff shirt directed us where we should go.  When we walked into the sanctuary, a man asked us how many people we had and then showed us to our seats.  Sure it was a little gesture, but the room was packed and he took the frustration and embarrassment from us of having to look for a seat in front of a bunch of people who saw us walk in late.  Erin took our son Pete to the nursery and reported that the nursery workers went out of their way to make them both feel comfortable.
3) They emphasized teamwork.  They didn't have a single music leader and his or her band.  They had multiple people lead worship for songs.  It seemed like it felt very natural for them to step back and let someone else lead.  They don't have a senior pastor, they have a team of pastors.  The Pastors and  Elders are each committed to discipleship and ministry and regularly meet with individuals.  I know this because I talked with one of the pastors after the service and bombarded him with questions (so many questions I probably came off as creepy and awkward).
4) They made themselves available.  In their bulletin it has their mission and where to go if they have questions.  It says there will always be a pastor or elder at the front if anyone wants to ask questions.  This is what I experienced so they weren't bluffing.
5) People were hanging around and talking afterwards.  Not only did Erin and I both feel the presence of joy in these people's lives, they also wanted to be around each other.  Friends talked about what they were doing later that day.  In the bathroom I heard two men (one older, one younger)  talking about how much fun a previous ministry was and how much they are looking forward to the next event.  They enjoyed genuine community.  It was fun to see people enjoying each other.
6) They proved a lot of misconceptions wrong.  I once heard a person talk about how churches shouldn't have pews anymore because they were old fashioned and will deter the younger generation.  I saw nearly 400 college students sit in pews today and worship.  I've also heard that the bulletin should be colorful and attractive.  Theirs isn't.  Nobody seemed to notice or care.  Worship supposedly needs moving lights and moving backgrounds on the screen.  The lights didn't move or change colors once, the background was black the whole time during worship.  The worship was awesome because nobody appeared to be out for personal glory or worried about performance.  They simply played and we sang.
7) There was a next step.  Before leaving they gave an invitation to begin the process of discipleship, joining in membership, interest in baptism, etc.  They even had an event for students pop up on the screen when the pastor talked about it.  Sometimes people want to move, they just don't know where to go.  They took this problem away from us.
If I wasn't a pastor somewhere else, I would definitely attend this church on a regular basis.  It's not because they are perfect — no church is.  It's not because they can appeal to my generation and had a lot to offer my family.  The main reason I would attend this church is because my family and I felt welcome and my wife and I engaged with the Holy Spirit while there.
"Peace I leave with you; my peace I give you. I do not give to you as the world gives. Do not let your hearts be troubled and do not be afraid, for I have overcome the world." – John 14:27 (NIV)